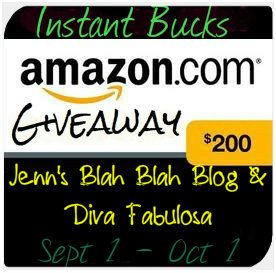 Instant Bucks $200 Amazon Blast
Are you ready for another giveaway? This time Instant Bucks will be sponsoring this fabulous event, offering our readers a $200 Amazon Gift Card!
If you have not signed up with Instant Bucks, do it now! They are new, and you will love them, similar to Superpoints,
CLICK HERE TO SIGN UP!
This Contest will start on September 1,2012 and run till October 1,2012! Stay tuned for more details!