Have you ever heard of Origami Owl living lockets? In case you haven't, let me tell you a little about them. In 2010, Origami Owl was created by Bella, a young (14 year old) entrepreneur. She wanted a way to earn money so she could purchase a car on her 16th birthday. Bella created a jewelry line called Origami Owl that offered living lockets that could be completely personalized. She sold them by holding at-home parties. It was a success! From there, Origami Owl decided to reach their customers through a team of independent designers

.
I had seen and heard a lot about
Origami Owl but
I have never had the pleasure
of owning one.. I have to say I LOVE IT!! Jessica who is my Origami Owl designer now
offered me a beautiful living locket, and one charm, to review I was thrilled.
The necklace, the charm are
made so well. I love silver, so of course mine is a silver tone.
of styles, and size to choose from. Then you tell your STORY! It is so easy to open
and put in or take out whatever charms you want to tell your story with.
I love the concept of telling your story through jewelry. I have already came up with a few
I have stories to tell ;).
As most of you know I have son with autism..
And I love the fact they have a puzzle piece heart!
This will be my next purchase for sure!
You can also purchase an Origami Owl "Changed" tag and Rascal Flats "Changed" Deluxe Album, from your Independent Origami Owl Designer.

There is a little back ground into the story of Origami Owl .. but now it's time for you tell your story!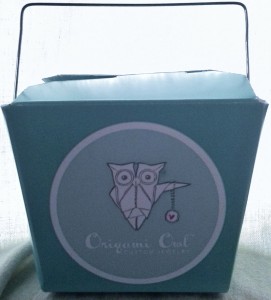 Jessica has offered to give 20% off to one of my readers.. To enter see below.
To all my readers she is offering For anyone that books a party with me before April 27th (catalog party, Facebook party, or home party) I will also give them a 10% discount on 1 item in addition to the hostess benefits of 10% of the party sales in free product. Just tell her you are a Frugal Chick Fan to get this deal!
Do you want to win that 20% off? Here is how...
Leave a comment for each entry!!
Leave a comment on my blog telling me what you would buy with your 20% off.

Leave a comment if you like my page on facebook

Leave a comment if you like Jessica's page on facebook:

Origami Owl

Leave a comment if you write on Jessica's facebook page telling her Thank you!
Jessica is also offered this cute image to share on your facebook!! If you do share this with her link.
go ahead and leave another comment entry ;)