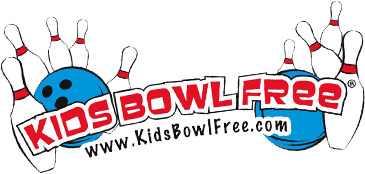 Select bowling centers and schools around the country are participating in the first ever Kids Bowl Free program. This program is designed by bowling centers to give back to the community and provide a safe, secure, and fun way for kids to spend time this summer.
Children whose age does not exceed a limit by a participating bowling center are eligible to register for 2 free games a day, all summer long, courtesy of the participating bowling centers along with the schools and organizations.
Pottery Barn Kids Summer Reading Challenge
Starting May 16-August 26th, families are invited invited to read each book with them at their FREE weekly story time. Kids will receive a prize after they finish reading all the books on their list! Contact your local store for more details.
To reward your children in Grades 1-6 for reading during the summer, Barnes & Noble is offering up a Summer Reading Program that rewards kids with a FREE book after they have read 8 books of their choice. To participate, your kiddos will need to:
*Read any 8 books and record them in the Reading Journal found here.
*Take the completed Reading Journal to their local Barnes & Noble store between May 21st and September 3rd, 2013.
*Chose a FREE Book from the selection on the Reading Journal list at your local store. It's that easy!
Children 14 and under can earn $5 in Half Price Books Back to School Bucks when they join the Half Price Books Feed Your Brain Summer Reading Program! They will need to read for at least 15 minutes each day in the months of June and July, or have a grown up read to them. Download the reading log found here to record your child's progress. Then turn it in to receive $5 in Half Price Books Back-to-School Bucks. The $5 discount card can then be applied to the pre-tax amount for a future purchase valid until 8/28/13. Limit one coupon per person, per visit. Go here for more details.
Each time your child reads for 2 weeks in a row, they will earn 10 FREE tokens at Chuck. E. Cheese! Head on over here to print the form. Valid through 12/31/13 at participating locations. Food purchase required for redemption. Limit 1 of any free token offer per child per day.

TD Bank Summer Reading Program
If you have a TD Bank near you, your kids can earn $10 to be deposited into their new or existing TD Bank Young Saver Account when they read 10 books. Participating kids need to:
1. Read 10 books this summer.
2. Print out the Summer Reading Form
3. Write down the names of the books they've read
4. Take the form to the nearest TD Bank
5. Watch $10 be deposited into a new or existing Young Saver Account
Valid through September 30, 2013. Must be 18 years of age or younger to participate. Bring form of ID for child for new account opening. Go here for more details.
JOHNSON CITY PUBLIC LIBRARY SUMMER READING PROGRAM BEGINS SOON
Children, infants through fifth grade, may participate in the "Dig Into Reading" Summer Reading Program at the Johnson City Public Library. The program will run from Monday, June 3 through Tuesday, July 23. Registration begins Monday, June 3 and continues throughout June and July. This is the second year children who are reading may register and participate online at www.jcpl.net. Random prizes will be given away throughout the summer, including tickets to Bays Mountain Park and Planetarium, Gray Fossil Museum, and much more. Children who are kindergarten and younger may register at the library as a Listener and receive a sticker for every book they listen to.
Beginning in June, a variety of lively events is scheduled for school age children on Thursdays at 10:30 a.m. and 3:30 p.m. at the following schedule:
June 6: Magician Matt Fore will dazzle and astound. A special evening performance of the magic show will also be offered at 7:00 p.m. for those who can't attend during the day.

June 13: The Wild Goose Chase Theater from Nashville will present a shadow puppet show.

June 20: Safari Greg will present a lively program with exotic animals, magic, and comedy.

June 27: Timmy Abell will tell stories using many different musical instruments.

July 11: Mr. Bond the Science Guy will do lots of exciting experiments with audience helpers.

July 18: Mark Lippard will amaze the children as they watch his exciting unicycle tricks and juggling acts.

July 25: the Summer Reading Finale from 9:00-11:00 a.m. to celebrate those who meet their reading goal.
Storytimes for various ages will continue through June and July:
Mother Goose for one-year-olds, a registration only program, will begin June 12 on Wednesdays and Fridays at 9:30 a.m.

Two's Company, a two-year-old storytime program, meets on Wednesdays and Fridays at 10:15 a.m.

Two's Time, a registration only two-year-old program, meets on Tuesdays at 10:15 a.m.

Preschool Storytime, a three-to-five year old storytime program, meets on Wednesdays and Fridays at 11:00 a.m.

Preschool Pals, a registration only three-to-five year old program, meets on Tuesdays at 11:00 a.m.
Small group programs are available for rising first through fifth graders on Tuesday afternoons at 3:30 p.m. Advance registration is required to attend:
June 11: the children will experience "digging into roots" with root painting, potato chip taste testing, and other fun root activities.

June 25: the children will participate in "Digging into the Past" by making a fossil and learning about hieroglyphics.

July 9: a Bristol Caverns expert will share about cave formations and cave life.

July 23: the last special small group program is a book discussion where the children will be "Digging into Fantasy" after reading The Borrowers by Mary Norton. A copy of the book will be available for the children to read before the program.
The Tale to Tail Reading Program will be offered each Monday at 4:00 p.m. Rising first through fifth graders may read to a trained listening dog for 15 minutes in the Storytime Room. Registration is required.
The culminating summer reading event will be a very special Awards Day at 9:00– 11:00 a.m. on July 25. The children who reach their Summer Reading goal by July 23 will be treated to games, popcorn, and crafts throughout the library.
The "Dig Into Reading" Summer Reading Program is sponsored by the Friends of the Library and support materials are provided by the Tennessee State Library and Archives. This is the twenty-fifth year the Johnson City Public Library has participated in a statewide Summer Reading Program. For more information and to register for programs, please call Johnson City Public Library at 423-434-4458.
Kids Skate Free ( I did not see one for my area)
Just go
here
and click your state on the map to find a participating location near you (note that not all states offer this free program). Once you find a location near you, click on the location name to find out more information about hours of operation etc. Then scroll down and click on the green "Register for This Skating Center" banner (like the one pictured above) – note that you will receive an email asking you to verify your email address. Your first set of passes will then be ready on Sunday of that week (read your passes carefully as most passes are only accepted at specific days/times and will vary based on the skating rink). Keep in mind that you do have to pay taxes as well as the skate rental fee, which will vary by location.
*Lowes Build & Grow
Attend the various Monsters University Build and Grow Clinics in June at 10AM. Go
here
for a list of upcoming clinics. Registration opens a few weeks before each clinic's date. Also,
go here
for more details on the Monsters University Clinics coming up soon.
*Sonic Drive-In
Starting now and running through the entire Summer, Sonic is offering up
1/2 price Ice Cream Shakes
after 8PM every evening. Please note that this offer is only available at participating Sonic Drive-Ins, so you may want to call your store before making a special trip over there. Also, join the
Sonic Ice Cream Social
and get a coupon for $1 off any ice cream product.
*Burger King
Through August 5th, head on over to your local Burger King to snag
50¢ Ice Cream Cones or Cups
- no coupon needed! Yumm
Reel to Reel Theater Program:
Lakeside Cinema is now Movies In The Park and has moved to Cardinal Park in Johnson City. Every Thursday in June we're showing a family friendly movie that's free to the public sponsored by Food City Kids Club. Bring your blankets or sit in the stands and have fun with all your friends and family. The park opens at 7pm and the movies begin shortly after sunset. There will also be consessions available for purchase.
Get Directions To Cardinal Park Go HERE for more info!